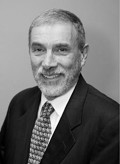 Gordon Ellis,
Chief Executive Officer, President and Director
Mr. Ellis has been involved in the mining industry since the 1960's. A Professional Engineer, he has participated in the management of numerous public companies, and was directly involved in the financing and construction of several mine sites and processing plants.
He has been involved with the mining industry and resource development for over 40 years. He is a former owner/manager of a geophysical exploration consulting firm and has held senior management and director roles with a number of publicly-traded mining exploration and development companies. The last two companies for which he was chairman were acquired by much larger firms in 2003 and 2010.